Whether you're still in the planning stages of your wedding or it has already happened, it's never too early (or late) to start thinking about displaying your wedding photos. 
Your wedding is a very special day full of memories that you'll want to cherish and share forever. What better way to do this than to display them around your home where you and your guests can see them every day. 
Here at Emot, we're passionate about wedding photography. So, we've put together a list of stunning ways to display your wedding pictures.
Frame Your Favourite Wedding Shots
When it comes to displays, you don't have to overthink it; often simple is elegant. The most common way couples display their wedding shots is by printing and framing a few of their favourites and placing them around the house. 
Your wedding shots will look stunning as home decor just about anywhere. Some popular places for photo displays include around your living room on your fireplace, TV stand, side table, or bookshelves. 
With any of our Emot photography packages, you will receive full access to download, print and share all of your photos. This way you can print them and put them in a frame that matches your home interiors.   
Create an Eye-catching Photo Wall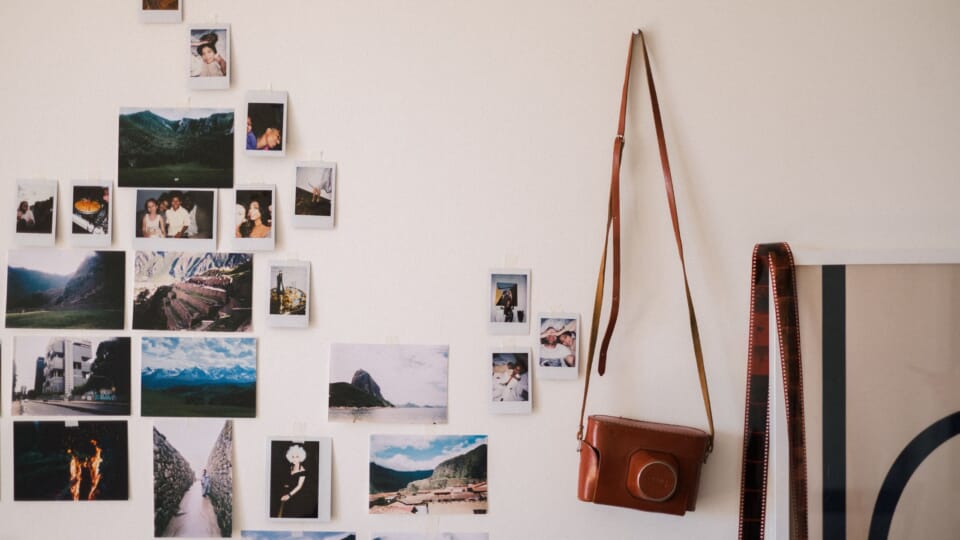 A great way to display your wedding photos is to create a gallery wall to display your favourite memories from your big day all in one place.
Creating a photo wall with a range of photos from your engagement and various stages of your celebrations is a great way to tell the story of your wedding on your wall. A picture is worth a thousand words as they say, so multiple photos would be worth millions. 
You can even enhance this idea by placing a cabinet below your photo wall to store and display any mementos you keep from your big day. This can include your signed guest book, bouquets, boutonnières, table favours, wedding invites or cards and anything else you may keep from your celebrations. 
Make a Customised Wedding Calendar
A stunning and unique way to display your wedding shots is to create a calendar. This way you'll get to reminisce about a different memory each month and relive your wedding day all year round.  
This is perfect if you're short on space but still want to display your memories.
Personalised calendars also make great gifts for your friends and family, especially if they're unable to attend in person.
Create Personalised Thank You Cards
While we're on the topic of gifts, another great way to share your wedding shots is to put them on your thank you cards for your guests.
This is a simple way to share your professional wedding photos with all of your guests in a way that's practical and looks great.
Display Your Photo Album
Photo albums are another great way to display a large array of your wedding photos in one place. They make an excellent coffee table book that you and your guests can flick through while sitting on the couch and chatting. 
With Emot, when you choose any of our photography packages, you can add on a luxury hardcover 50-page photo book that will contain 200 of your favourite wedding shots.
Invest in an Electronic Photo Frame
Electronic photo frames are a great way to showcase a slideshow with a range of your favourite wedding pictures or videos on a loop. 
When you choose one of our video packages you can add on the option of a 3 to 6-minute highlight video showcasing the best moments from your big day. Such as your first dance, cake cutting and first kiss. This video is included  if you choose one of our photography and video packages. 
A great way to display this highlight video all year round is with an electronic photo frame.
To learn more about what we offer you can browse our wedding photography packages and fill out our availability form to see if your ideal date is available.