It's very exciting to get engaged and begin exploring the wide world of wedding planning. Even at its most stressful, it is a lot of fun throwing together a Pinterest pinboard (unless you're like me, in which case it's multiple Pinterest pinboards) full of wedding inspiration, or going from location to location to find your dream wedding venue.
Here at Emot, we believe one of the most fun parts of wedding planning is figuring out which images you'd like to have in your wedding photo books. No matter what theme your special day has or where it's located, there are some quintessential shots each couple needs for their wedding album.
Getting Ready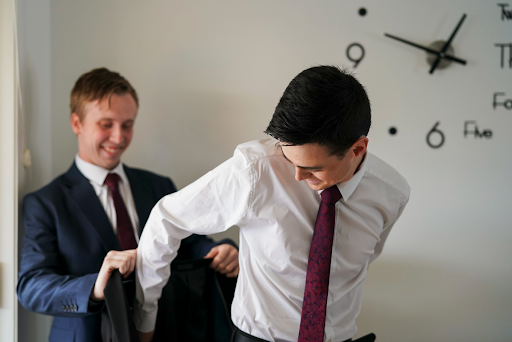 No wedding can take place without hours of preparation, so why not incorporate the process into your wedding photography?
From candid shots of the bride or groom adding the final touches to their gorgeous wedding day attire, all the way to the scene-setting images of champagne glasses on the dressing room's coffee table, your wedding photographer can capture all the finest details that will tell the story of your day, even before it starts.
Rings
Rings are one of the key parts of any wedding that transcend everything else. While most other parts of a wedding can change depending on theme, location, whether you're opting for a traditional wedding or eloping, wedding rings are always going to be present.
Professional wedding photographers have a very fine-tuned attention to detail and can really highlight the emotion and love that is attached to the rings you and your partner exchange on your big day.
Bridal Party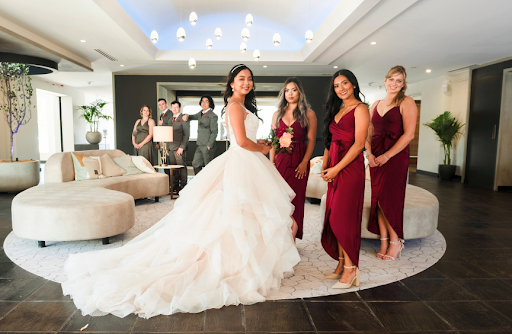 Chances are you're surrounding yourself with your nearest and dearest on your wedding day, so preserving memories with them in your wedding album is a no-brainer.
In particular, photos with your wedding party are a necessity so you can look back on your day and remember how your closest loved ones helped in celebrating you and the love of your life.
Plus, sometimes it can provide some giggles when you look back in 25 years time and see how trends have changed since you picked your bridesmaids dresses.
Bridal Portrait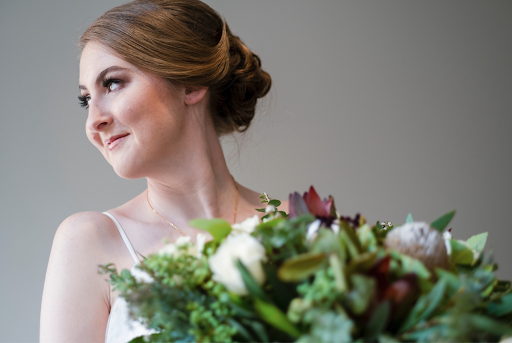 It's no secret that brides put in immense levels of effort into looking and feeling their best for their big day. 
Sometimes the process starts months before the wedding with hair and makeup trials, sourcing all the perfect jewellery, making alterations to the dress. Even the week of the wedding, she may have one final hair touch-up appointment, plus mani-pedis, tanning sessions, lash extensions, brow shaping and tinting… the list is quite exhaustive.
High quality bridal portraits are a fantastic way to immortalise all the intricate details of the beautiful bride's makeup, hair, jewellery, and of course her stunning wedding dress.
Wedding Vehicle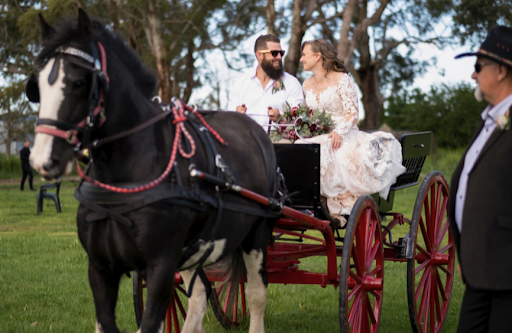 Whether you've rocked up in a classic limo or you've opted for a less conventional way to turn up to your special day, it's always a fantastic idea to document your decked out ride in your wedding album.
The wedding vehicle is a fantastic prop to use for candid pictures of the bridal party getting in and out, and for the quintessential photo of the newlyweds driving away to start their honeymoon.
Walking Down the Aisle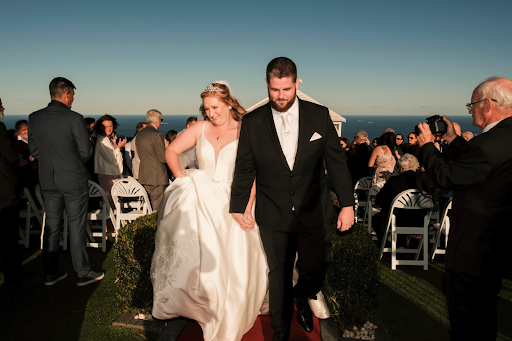 There are many opportunities during the ceremony that should be preserved in your wedding album. In particular, the aisle provides so many picture perfect moments to be captured by your photographer.
Quintessential aisle moments include capturing the flower girl sprinkling petals, the bride's slow and emotional walk to her soon-to-be spouse, and the newlyweds holding hands and taking their first steps of their marriage.
First Kiss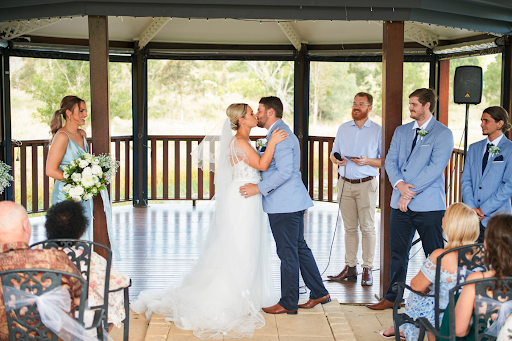 Did you know that many couples practise their first kiss as newlyweds to ensure their wedding photos are as picture perfect as possible? 
There are a surprising amount of considerations that need to be made when it comes to your first kiss. For example, if you're thinking about going in for 'the dip', you need to consider how it might look to both the audience and photographer. Which side will you need to be dipped on? How low should you go?
The first kiss is worth practising a few times beforehand because it is a real signifying moment that should be commemorated in your wedding album for years to come. 
Decor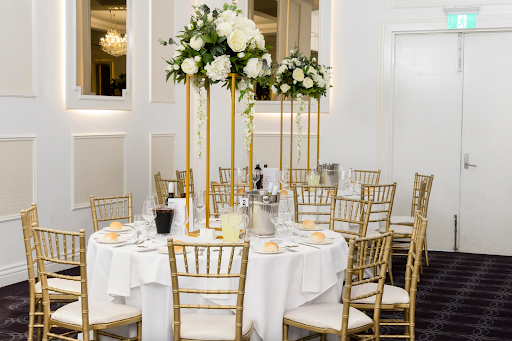 No doubt you've put a lot of thought into all the decor you're using on your big day. The flowers, the colours, the tableware – hours of planning and purchasing to make sure everything looks picture perfect.
It's a great idea to incorporate some decor photos into your wedding album so you may reminisce not only about the day itself, but the planning process and the beautiful atmosphere you created for your guests. 
Candid Emotional Moment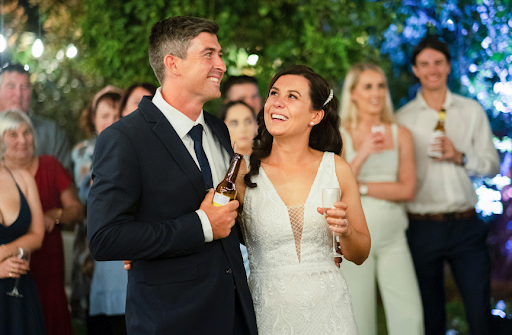 There are so many emotional moments throughout your wedding day that make for a beautiful candid photo opportunity. From the moment the groom sees the bride turn the corner at the ceremony, all the way to the tear-jerking toasts during the reception, there are countless opportunities for photographers to capture couples during their most raw moments.
Candid pictures are fantastic for documenting the mood of the atmosphere and can include all the teary-eyed bliss, laughter, excitement and authenticity of your big day.
Cake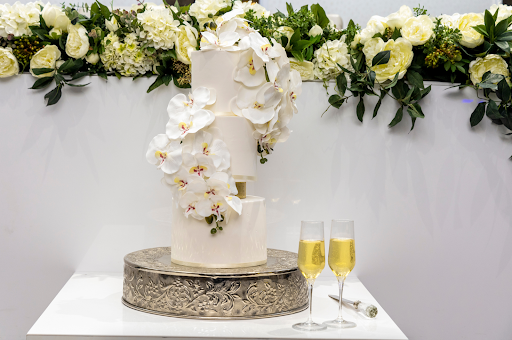 This suggestion may be the most obvious one on the list, but what's a wedding without cake?! 
A lot of modern couples are opting out of a traditional cake and instead go for cupcakes or donuts, or even an entire dessert bar, but most will still have a small cake on hand for the celebratory cutting of the cake. It's a rite of passage for every newlywed couple.
Ideally, your photographer will take a stunning image of the cake on its own, and a second image including the happy couple cutting into the cake together.
First Dance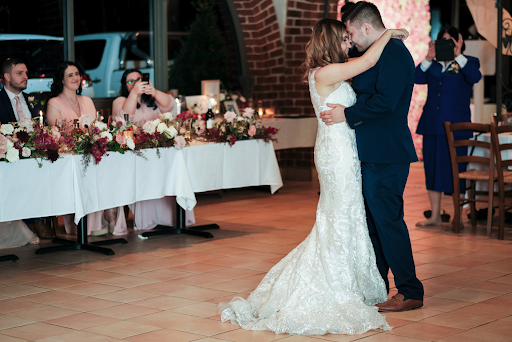 Last but certainly not least is the first dance. This is another key moment that provides a perfect opportunity for a gorgeous candid action shot. In fact, if you're opting for a digital wedding album as opposed to a paper copy like most modern couples, the first dance makes for a captivating wedding video.
Whether you're been practising for months and have it down pat, or you have two left feet and can't work the beat, the first dance is a highly emotional moment that should be immortalised in your wedding album forever.
Choosing A Photographer
It can be a challenge to find the perfect photographer to help you capture all the precious moments of your special day and build your dream wedding album. 
To make this process easier, start by thinking about what you'd like to include in your wedding album and what style of photography you enjoy.
Then, look for photographers that are in your area or willing to travel to your location. Browse through their galleries online and see if they match your style.
Finally, if you like what you see, check if your preferred dates are available and peruse their photography packages and pricing.
Whether you're based in Sydney, Perth, the Yarra Valley, or anywhere in between, Emot is ready to capture all your treasured moments and help you build the wedding album of your dreams.