Mornington Peninsula Wedding Photographer
Simple, Customisable Packages
Your wedding. Your way. Pick from one of our two simple customisable photography packages.
High Res Images in Two Working Days
Professionally edited images in two working days. Ready to share and print. Yours to keep. 
Flawless, On-Trend Images Every Time
Capture the emotion of your day with beautiful candid images. View our gallery for inspiration.
Flexible Payment Options
Photography packages that work with your wedding budget. Pay at a pace that works for you.
Mornington Peninsula Weddings
After postponing their wedding three times, Mariane and Kyri finally got their dream wedding on the 16th of January 2022. We couldn't have imagined a more perfect day for Mariane and Kyri to become husband and wife
Photography and Videography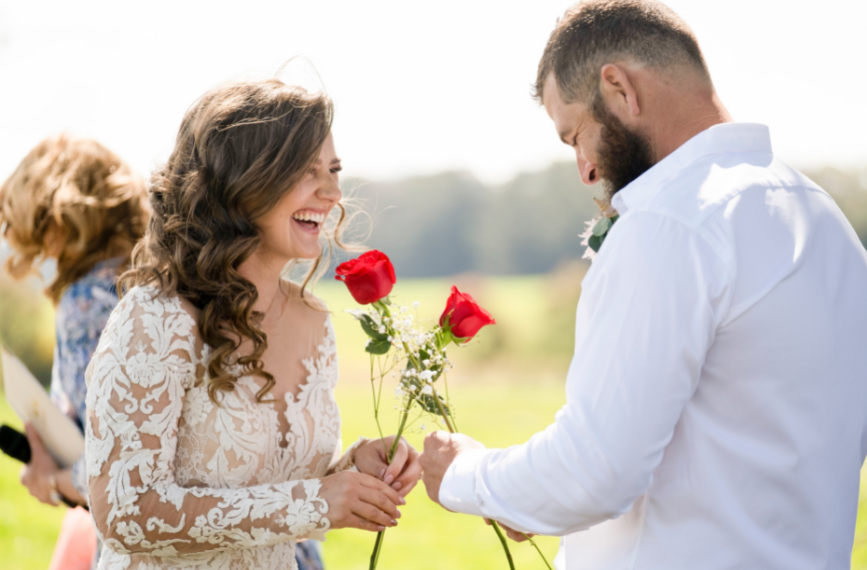 Have your wedding day captured with beautiful candid imagery.
Customise one of our two simple photography packages with extra hours and other add-ons to suit your wedding day.
Have your wedding day captured with stunning photography + videography.
Customise one of our two photo + video packages with extra hours and other add-ons to suit your wedding day.
Capture every moment of your day with artistic, creative videography.
Choose from our 2 hour or 6 hour video packages and customise with extra hours and add-ons.
Trusted, Handpicked Photographers

Professional photographers hand selected
by award-winning industry leaders.

All Images In Just Two Working Days

Your images in just two days for metro weddings.
Ready to share online. Ready to print. Yours forever.

Easy Online Booking Process

Book your wedding photography
online in just a few simple steps.
Clear, Simple Pricing From The Get Go

No hidden strings attached.
Booking fee just $400 towards each package.

Beautiful, Candid Photography

Capture your big day with natural, candid
images taken by a trusted professional.

View and download your professionally
edited images in your own gallery.
With wide open arms, we want to welcome you to Emot Wedding Photography. We provide some of the best wedding photography in all of Mornington Peninsula. Our wedding photographers are especially trained to deliver world standard products and results that will leave you happy and pleased. If you want the best to capture the events of some of the happiest moments of your life, then you want the best Mornington Peninsula Wedding Photographers on the job.
Our profession is our art and we dedicate ourselves completely to our craft. Apart from being very proficient at what we do, we also employ the use of the most advanced equipment in delivering you the most amazing results. We combine our skill and the latest technology together to bring you the very best of both worlds.
Does your wedding day feel special to you? Does it feel unique to you and that special someone you'll be sharing those sacred and lifelong vows with? Do you want a Mornington Peninsula Wedding Photography team that will treat your special day just that way? If you want a photography crew who'll treat your special day the same way you would, then call on us at Emot Wedding Photography.
We do commendable work because we don't presume to know what each individual or couple want. We don't assume you want a "regular" wedding shoot because we don't even know what that means. We like to listen to our couples and hear what they have to say about their special day.
It's your day so we leave it to you to decide the direction you want everything to go and we implement your dream to perfection. We deeply cherish and value the background, culture and the unique affection between each couple and that is why our Mornington Peninsula Wedding Photographers and videographers do amazing work at very affordable prices.
So if you think we're right for you, don't hesitate to reach out and let's have a chat.