Hunter Valley Wedding Photographer
Simple, Customisable Packages
Your wedding. Your way. Pick from one of our two simple customisable photography packages.
High Res Images in Two Working Days
Professionally edited images in two working days. Ready to share and print. Yours to keep. 
Flawless, On-Trend Images Every Time
Capture the emotion of your day with beautiful candid images. View our gallery for inspiration.
Flexible Payment Options
Photography packages that work with your wedding budget. Pay at a pace that works for you.
Cairns is a gorgeous city located in Far North Queensland, Australia. It's known for its stunning beaches, rainforest and the Great Barrier Reef. If you're getting married in Cairns, you're in for a treat! This city has so much to offer when it comes to locations for your wedding video. Here are our top 5 …
The Best Spots To Take Your Cairns Wedding Videographer Read More »
Photography and Videography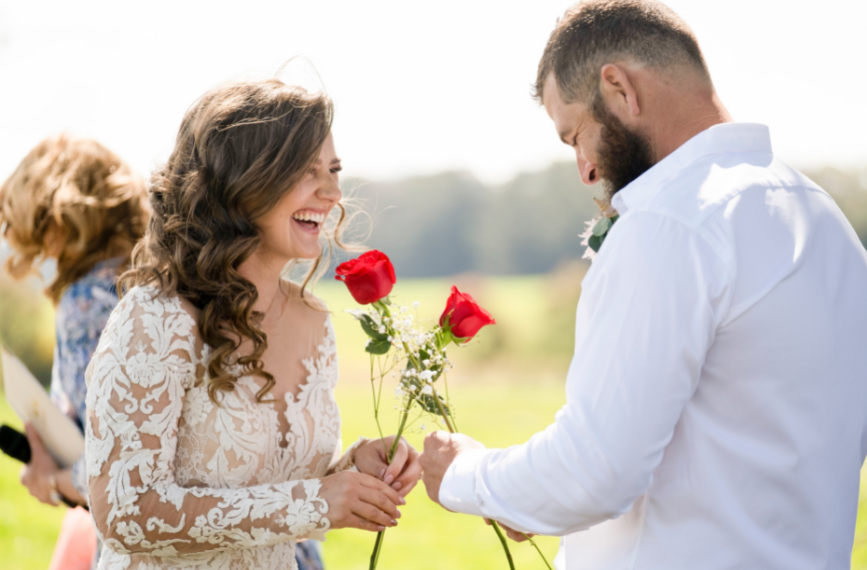 Have your wedding day captured with beautiful candid imagery.
Customise one of our two simple photography packages with extra hours and other add-ons to suit your wedding day.
Have your wedding day captured with stunning photography + videography.
Customise one of our two photo + video packages with extra hours and other add-ons to suit your wedding day.
Capture every moment of your day with artistic, creative videography.
Choose from our 2 hour or 6 hour video packages and customise with extra hours and add-ons.
Trusted, Handpicked Photographers

Professional photographers hand selected
by award-winning industry leaders.

All Images In Just Two Working Days

Your images in just two days for metro weddings.
Ready to share online. Ready to print. Yours forever.

Easy Online Booking Process

Book your wedding photography
online in just a few simple steps.
Clear, Simple Pricing From The Get Go

No hidden strings attached.
Booking fee just $400 towards each package.

Beautiful, Candid Photography

Capture your big day with natural, candid
images taken by a trusted professional.

View and download your professionally
edited images in your own gallery.
Welcome to Emot Wedding Photography where we give the very best without restrictions or limitations. Our wedding photography skills and abilities range from taking candid to even portrait photo shots. Whatever you want, just name it and we'll make it happen for your special day. You deserve to be able to vividly remember every moment of your wedding day and we make it our mission to give you that and so much more.
Making your day just perfect for you goes beyond coming to the venue for the wedding and snapping a few photos here and there. For us, it's about getting to know each individual and couple getting married on a personal level. It helps our Hunter Valley Wedding Photographers and Videographers get the right feel for just what you need. This is the advantage we leverage to take some of the best pictures you'll ever see.
This technique has proven to be quite rewarding for us as over the years our clients have had nothing but good words to say about us. We are happy when our couples are happy. There are several awards we've been able to acquire over our years of working round the clock to provide exceptional results.
One other thing we've also become quite famous for is the affordability of the services we provide. We don't restrict the level of service we provide based on price. Regardless of what package you take on with us, our team of competent Hunter Valley Wedding Photographers will take hundreds of pictures and videos for you!
We'll follow every single movement you make throughout the day and capture your joy and excitement with all accuracy. No matter the type of setting you choose to have for your wedding or how many people you choose to have over, we'll handle it all with ease.
So reach out and let's help you never forget the beauty of your wedding day.