Blue Mountains Wedding Photographer
Capturing the emotions of your special day with beautiful, candid imagery.
Simple, Customisable Packages
Your wedding. Your way. Pick from one of our two simple customisable photography packages.
High Res Images in Two Working Days
Professionally edited images in two working days. Ready to share and print. Yours to keep. 
Flawless, On-Trend Images Every Time
Capture the emotion of your day with beautiful candid images. View our gallery for inspiration.
Flexible Payment Options
Photography packages that work with your wedding budget. Pay at a pace that works for you.
We all know that the Geelong region is blessed with natural beauty. But did you know that it's also home to some outstanding wedding photography locations? In this blog post, we'll take a look at some of the best spots for wedding photos in Geelong. So whether you're a bride or groom looking for ideas, …
Outstanding Geelong Wedding Photography Locations Read More »
Photography and Videography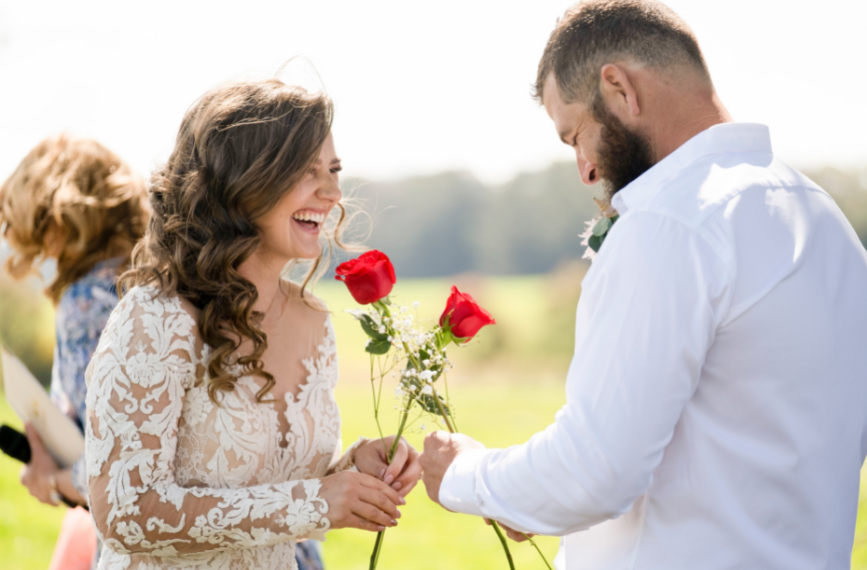 Have your wedding day captured with beautiful candid imagery.
Customise one of our two simple photography packages with extra hours and other add-ons to suit your wedding day.
Have your wedding day captured with stunning photography + videography.
Customise one of our two photo + video packages with extra hours and other add-ons to suit your wedding day.
Capture every moment of your day with artistic, creative videography.
Choose from our 2 hour or 6 hour video packages and customise with extra hours and add-ons.
Trusted, Handpicked Photographers

Professional photographers hand selected
by award-winning industry leaders.

All Images In Just Two Working Days

Your images in just two days for metro weddings.
Ready to share online. Ready to print. Yours forever.

Easy Online Booking Process

Book your wedding photography
online in just a few simple steps.
Clear, Simple Pricing From The Get Go

No hidden strings attached.
Booking fee just $400 towards each package.

Beautiful, Candid Photography

Capture your big day with natural, candid
images taken by a trusted professional.

View and download your professionally
edited images in your own gallery.
With open arms and the warmest of smiles, we say, "Hello and Welcome to Emotion Wedding Photography," the best wedding photographers that the all of Blue Mountains has to offer. As one of the most highly trained photography teams in the country, we have outlets scattered across every major city in the country. At Emotion Wedding Photography, you have unfettered access to some of the most accomplished Blue Mountains Wedding Photographers in operation today.
We don't consider taking pictures a profession; we see it as a great art form. Our easel and canvass comprise some the best and latest cameras, tripods and lightning equipment. On your wedding day, you become our muse, and we'll be with you every step of the way capturing every move you make.
Our belief and ethos is that no two weddings are alike. Each wedding is unique to the two individuals who are taking their vows. This is why we never cut corners when it comes to capturing the events of your wedding. From the standard and quality of the equipment to the team of Blue Mountains Wedding Photographer and Videographer we use, we make sure everything is perfect for you.
Emotion Wedding Photography is not new in the wedding industry. We have a rich history of delivering satisfaction because we focus completely on the happiness of our couples. Your wedding only happens once, which is why we spare no expense in making sure that you have wonderful pictures and videos to remind you of the day.
Be it a simple, small wedding with only close friends and family or a large ceremony with hundreds of people in attendance our team of Blue Mountains Wedding Photographers will give you 360 coverage of the entire occasion.
We offer the cheapest wedding photography rates, which is why no matter what package you take on, you can expect more than enough high-quality pictures of your wedding.
So talk to us about your special day so that together, we can paint the perfect wedding picture!